What's On At The Carriers Arms
The Carriers Arms Hotel is a great place to soak up live music with our local musos in the Sports Bar every Friday & Saturday Nights.  
Night Life – crowdDJ lets our customers pick their own music from our Nightlife playlists via the free crowdDJ mobile app or interactive in-venue kiosk located in the Sports Bar.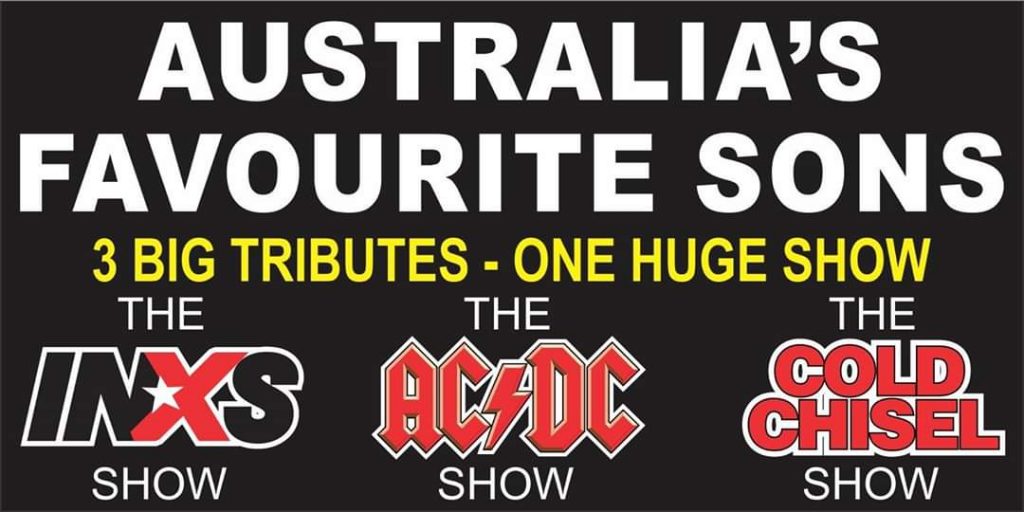 Australia's Favourite Son's – Friday 6th September 2019
An epic salute to Australia's number one Rock Legends: Michael Hutchence - Bon Scott - Jimmy Barnes.Australia's Favourite Sons tour...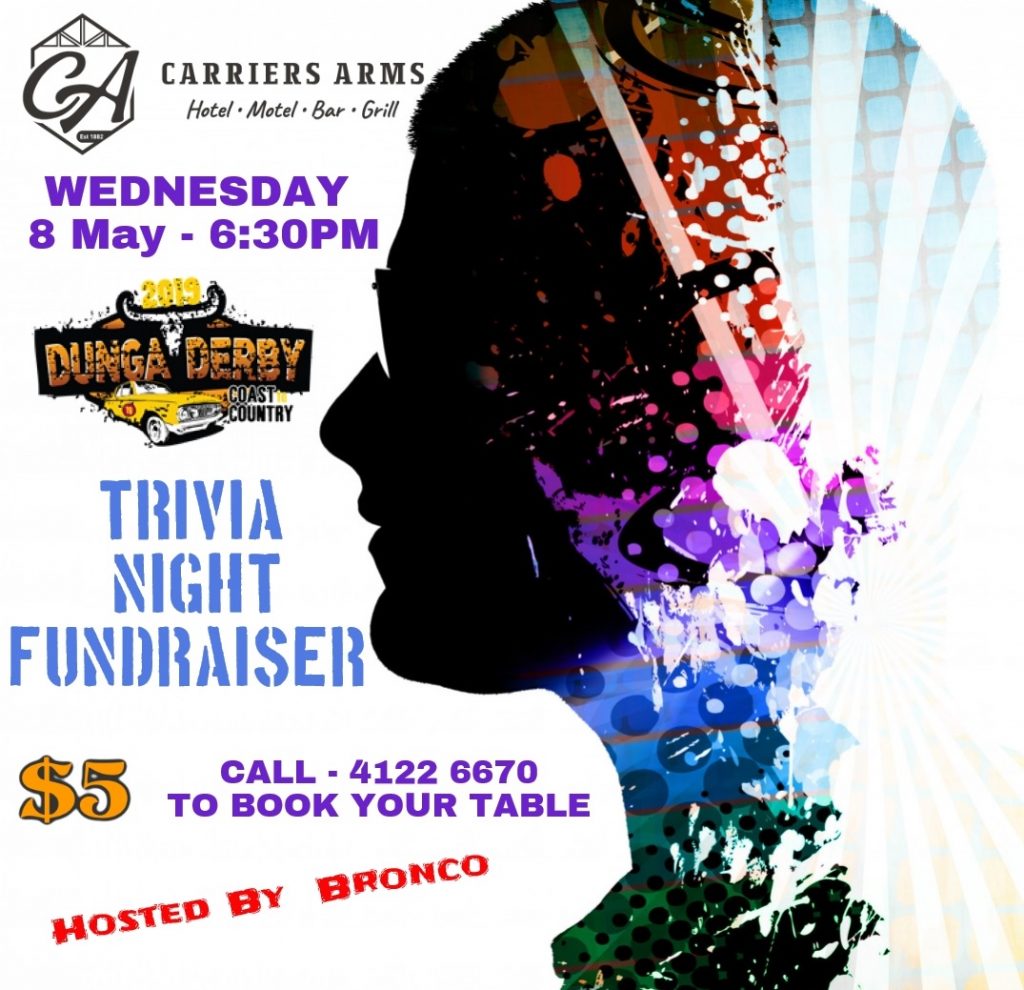 Dunga Derby Trivia Night Fundraiser
Wednesday 8 May 6:30pm. Hosted by Bronco. Call now to book your table.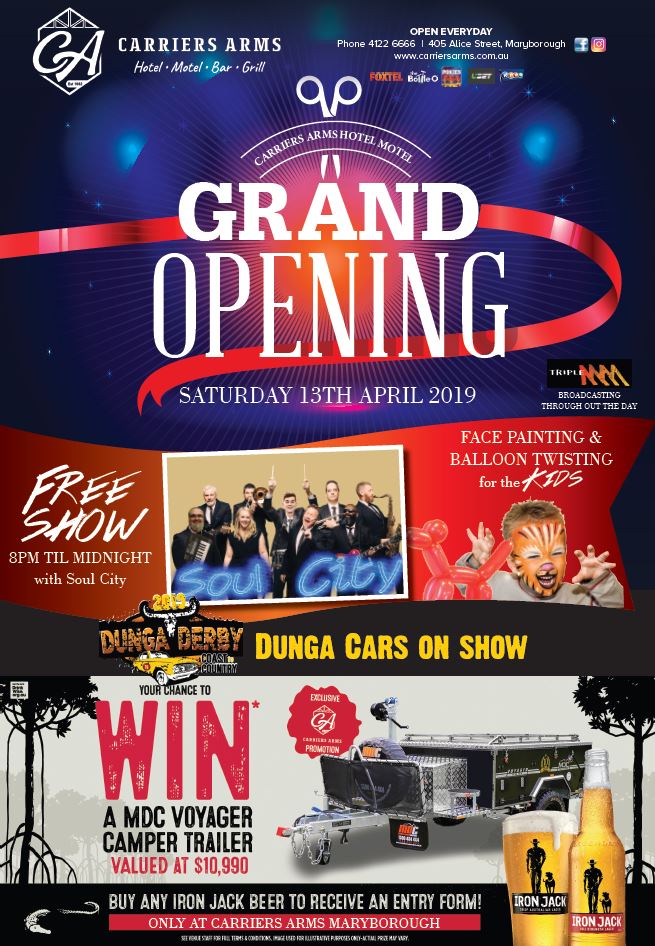 Carriers Arms Grand Opening
Join us for the grand opening of our new look Carriers Arms Hotel Motel Friday 12 and 13th of April....